Chief Proprietor and Board Lord
Staff member
I had read in the news that Neal Peart had died. I was never a fan of Rush's sound, but someone dying young and of cancer is always sad. I did know, until reading this article from Cycle World that he was an avid motorcyclist.
Avid Motorcyclist And Accomplished Drummer Neil Peart Dies - Cycle World
Neil Peart was many things: a master drummer, a prolific writer, and a wholly devoted motorcyclist. May he rest in peace.Michael Mosbach
It was with heavy hearts that we absorbed the news late of master drummer Neil Peart's death last week of brain cancer. Peart may have been better known as the heart of the band Rush, but he was also an intensely passionate rider and itinerant traveler in his later years. He lost his yearslong battle with glioblastoma, which his bandmates Geddy Lee and Alex Lifeson confirmed in a tweet seen on Rush's Twitter page (@rushtheband) on Friday. Peart had "lost his incredibly brave three and a half year battle with brain cancer" at the age of 67 earlier in the week.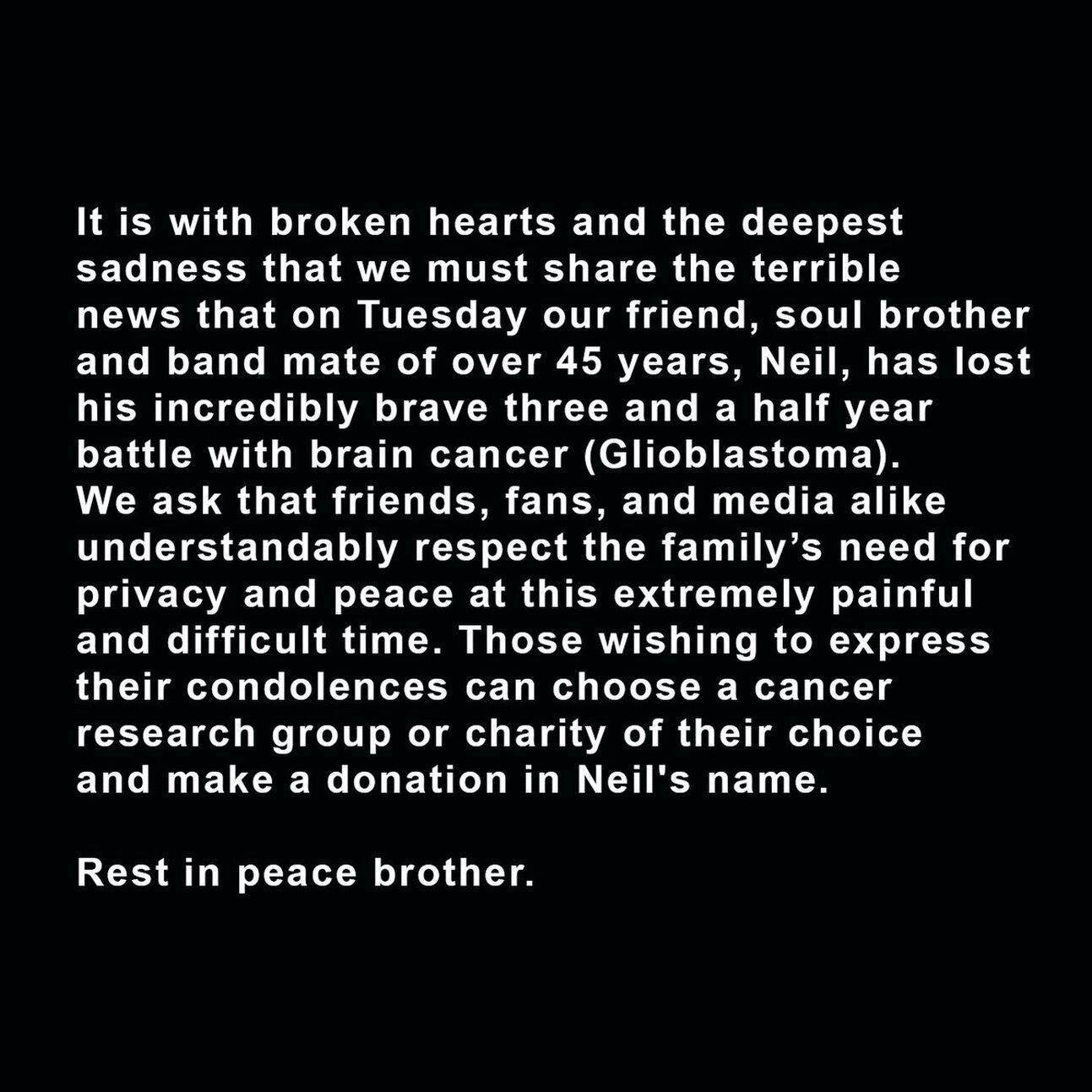 On the official Rush band site, his bandmates posted this tweet confirming the worst.RushtheBand
Renowned as one of the greatest drummers in rock history, "The Professor" also became a prolific writer, eager traveler, and, eventually, an avid motorcyclist over the course of his decades-long career. He joined Lee and Lifeson in 1974 in the dynamic prog-rock trio before calling it quits several years ago; his final dates with Rush came in 2015, for the R40 Live tour. Peart had said he wanted to keep his family at the center of his life.
In a
Cycle World story in 2018
Peart was quoted as saying, "When I'm riding my motorcycle, I'm glad to be alive. When I stop riding my motorcycle, I'm glad to be alive."
His 2002 book,
Ghost Rider: Travels on the Healing Road
, came about after a brutal period during which he tragically lost his daughter in a car crash and his wife to cancer, both in the span of a year. In a
Motorcyclist column some years back
, Peart said of the BMW R 1100 GS he rode afterward, "…It carried me out of the utter darkness left by double family losses, on a 55,000-mile ride to the farthest points of North America, from Alaska to Belize. Thus it was the 'star' of the book Ghost Rider, about my journey through grief and sorrow to gradual healing."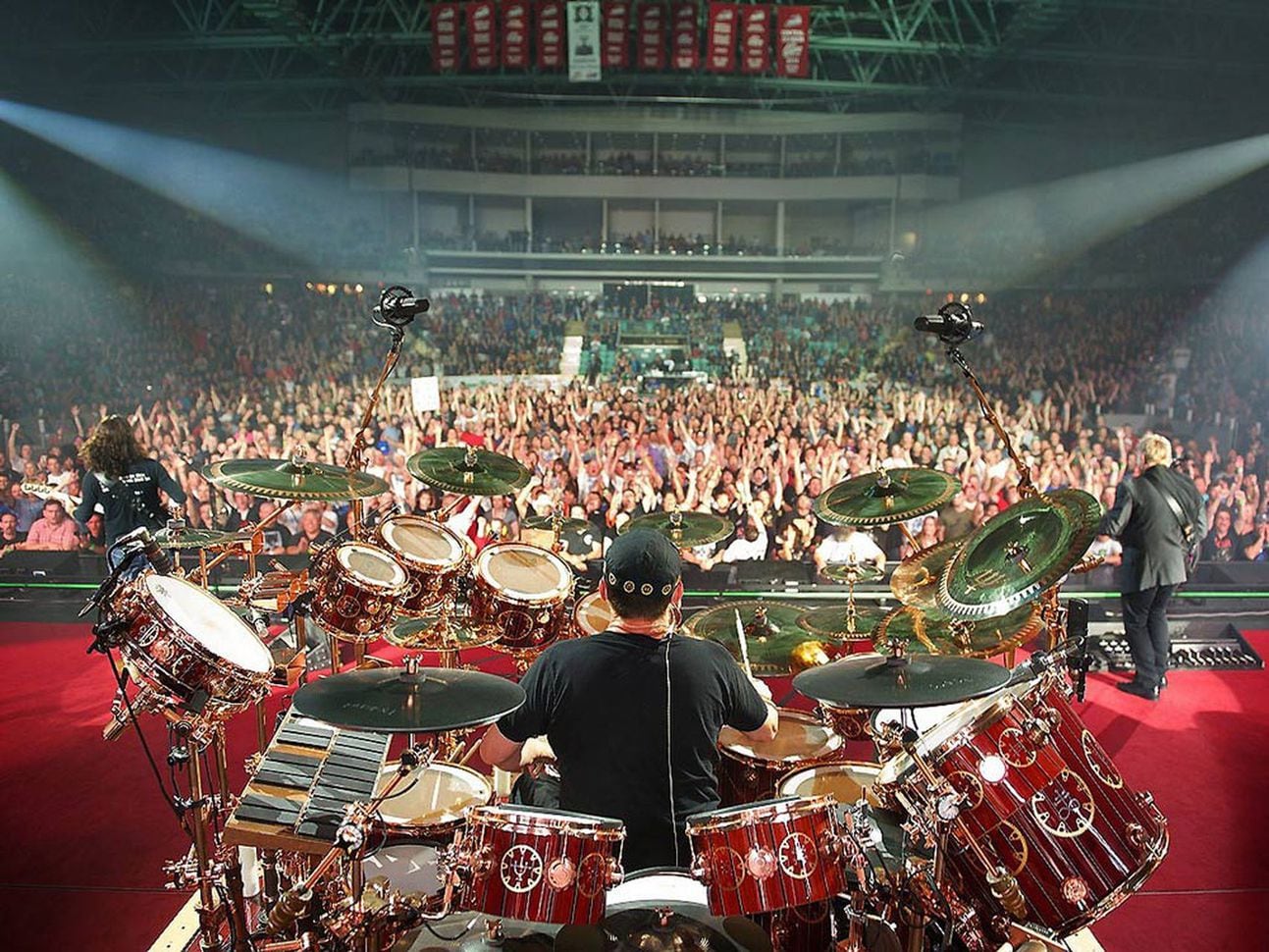 Known affectionately as "The Professor," Peart was admired and renowned far and wide for his skills.John Arrowsmith
Peart carried on the theme of motorcycling's redemptive powers with 2006's
Roadshow: Landscape with Drums: A Concert Tour by Motorcycle
, in which he chronicled the band's 30th anniversary tour. He then embarked on his own parallel tour, riding between all those gigs on his BMW R 1200 GS covering 21,000 miles over 19 countries. The goal then, he said, was to document "the biggest journey of all in my restless existence: the life of a touring musician." Ever the enthusiast, Peart even invited
Motorcyclist
's Editor-in-Chief Brian Catterson to ride with him
from Vancouver, Canada, to Seattle, Washington
, for part of the 2011 tour on his BMW R 1200 GS.
As Gary Boulanger wrote for
Cycle World
back in 2018 on Neil Peart's 66th birthday: "Your beautiful soundtrack of music and words has inspired millions…, and for that I'm lifting a glass of Macallan single malt Scotch whisky in your honor." Let's all raise a glass to that.