Chief Proprietor and Board Lord
Staff member
Cycle World has a chat with the visionary head of BMW Motorrad, Dr. Markus Schramm. I firmly believe my 12-year old nephew could have come up with better questions.
One I would ask: Do you think the cheapening of those magic 3 letters - BMW - are worth the money you save by manufacturing in third world countries? And as a follow-up, is it wrong to expect people to buy your "premium" brand now that you outsource much of your manufacturing?
Head Of BMW Motorrad On The Future Of Motorcycles - Cycle World
BMW Motorrad is vigorously planning for the future. Boomers are aging out, and millennials are not grabbing the bars as their forebears did. These phenomena, paired with lingering effects of the 2007–'10 financial crisis, have broadly damped new motorcycle sales in the US. How this may be rectified is thus the subject of intense interest in the two-wheel industry. Coinciding with the North American debut of the Concept R 18 cruiser at the Los Angeles Auto Show in November 2019,
Cycle World
sat down with Dr. Markus Schramm, head of
BMW
Motorrad, to ask him about this bike, the company, and the future.
What is your riding background?
I am a passionate motorcycle rider, starting from the age of 16. I was born close to Cologne, Germany, and the hilly area nearby was good for riding motorcycles.
What are your top-selling products?
Worldwide, the ranking is R 1250 GS first, R 1250 GS Adventure second, and G 310 third.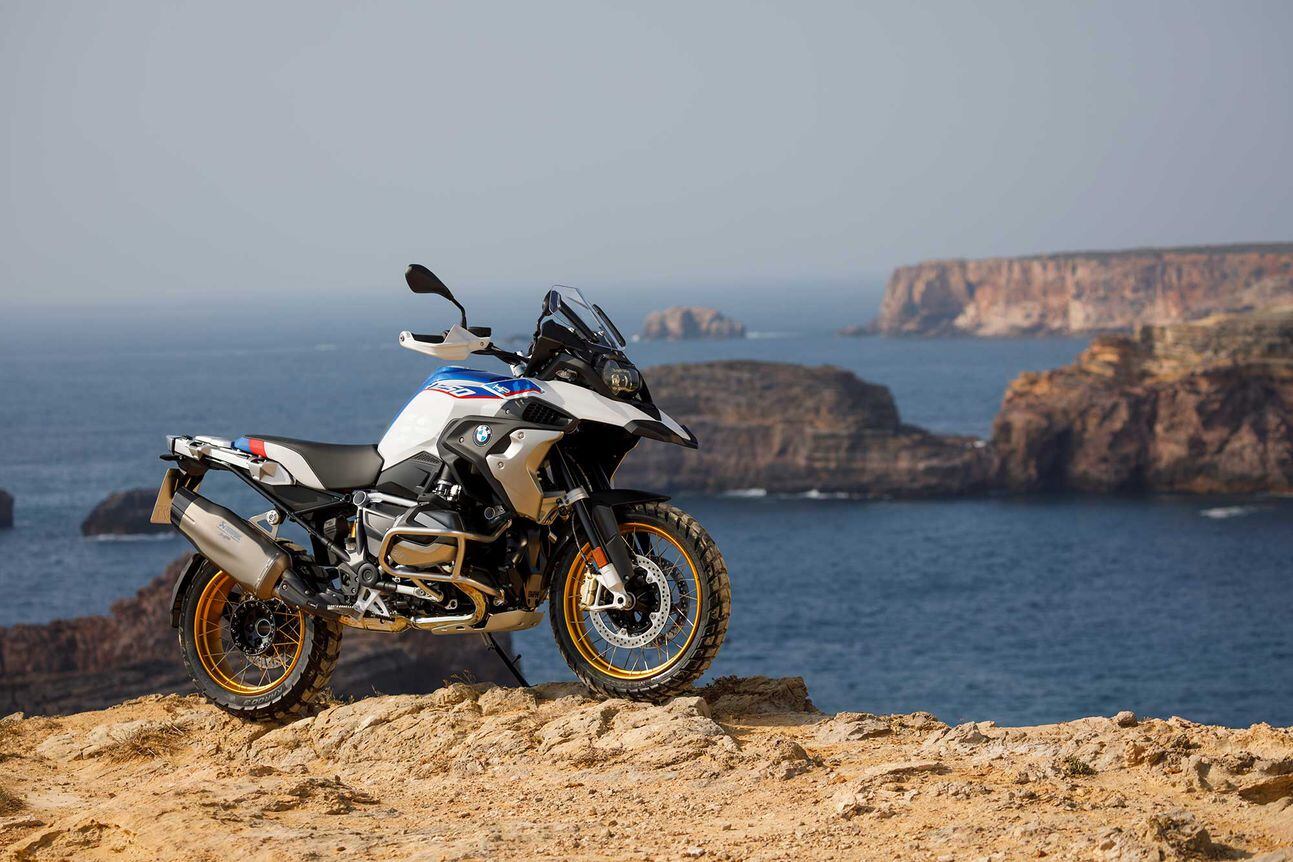 BMW's R 1250 GS is the brand's best-selling motorcycle worldwide with the Adventure variant in second position.Courtesy of BMW Motorrad
When and in what form will BMW Motorrad produce electric bikes?
As the Vision DC Roadster concept shows, we see this as a power portfolio of the future. In the urban environment, it is possible that there will be an electric BMW motorcycle in five years. In the touring, off-road, and sport segments, I am not sure that we will see them.
How important is the US market for BMW Motorrad?
The US is very important to us. With cruisers representing a large part of the market, we are looking closely at this segment with the Concept R 18.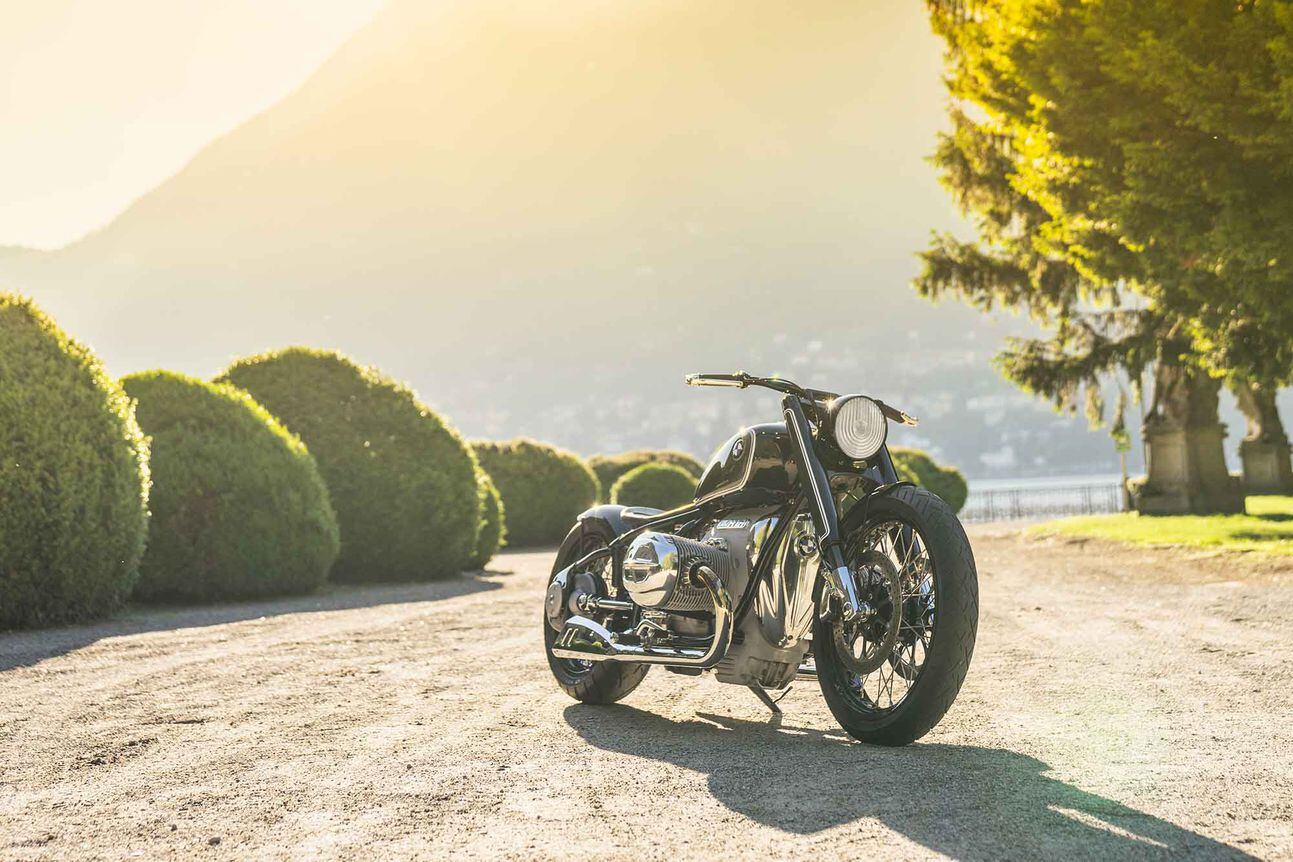 The Concept R 18 and R 1800 engine are important projects for BMW aimed at the US market.Courtesy of BMW Motorrad
What is BMW's approach in developing countries?
They are becoming more and more important to us. For example, in Brazil and China, we are passing 10,000 units per year each. In China, per-capita income is way off compared to developed markets, but the potential is still there for BMW motorcycles to become leisure products. And when the production version of the Concept R 18 arrives, it will be sold worldwide—in America as well as Europe, Brazil, and China.
How does BMW intertwine performance and safety?
Safety is an important pillar of our innovation strategy. This is not only to protect our customers, but because our customers say their number-one need is safety. Younger people especially want to know that they're buying a safe product.
What new safety technologies are in development?
Fifty percent of collision injuries are because cars don't see the bikes. Therefore, we are investing in connecting bikes to car drivers and autonomous vehicles. Once this technology is there, cars will recognize bikes, making riding quite a bit more safe.
What is the future of the motorcycle?
I am convinced that the motorcycle as a product becomes more and more important—not about commuting, but as leisure product.
Electric mobility
will be important for motorcycles in urban areas within five years.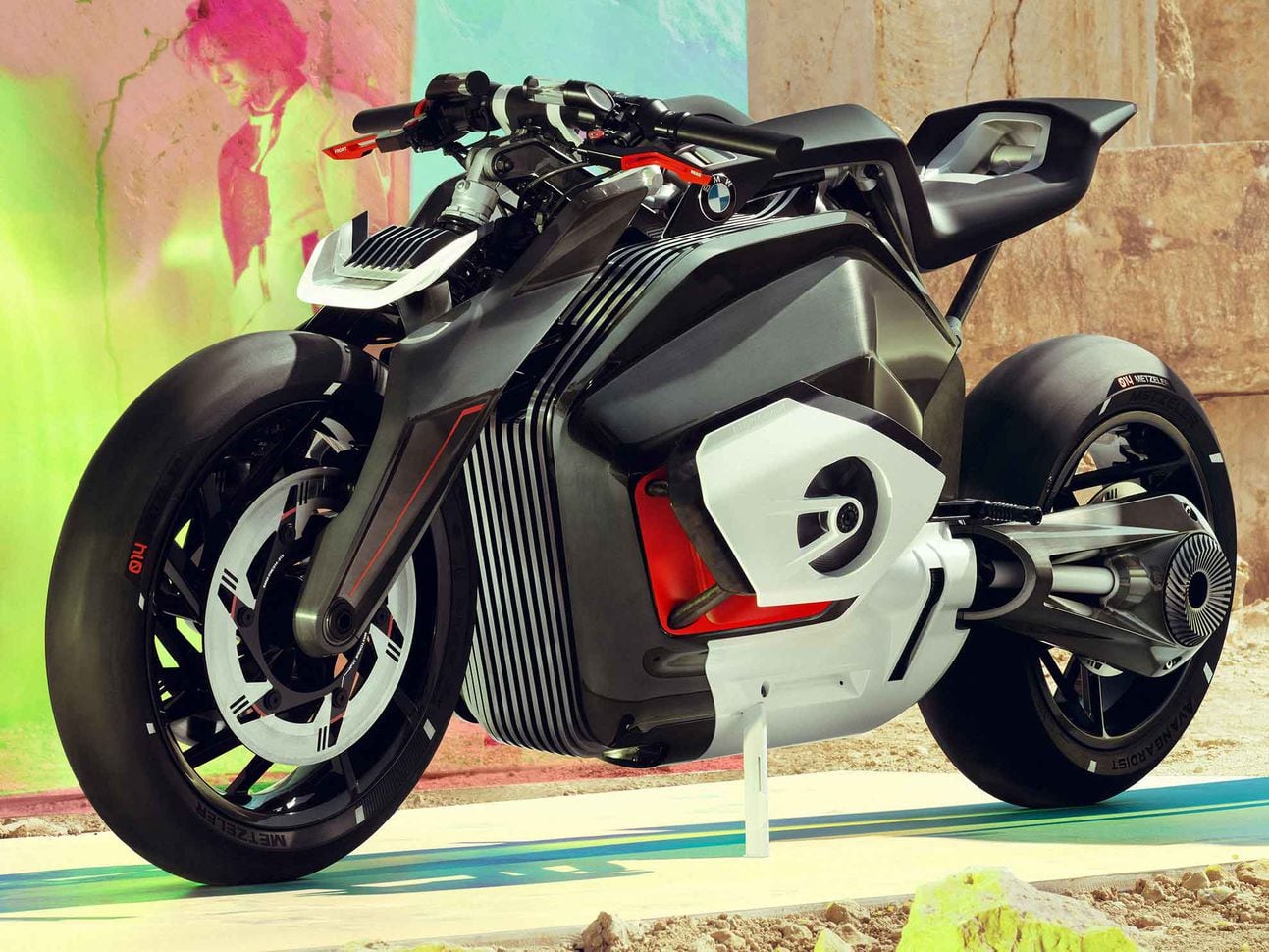 Schramm says BMW may have an electric motorcycle in five years for urban environments. He is unsure about the viability of off-road and sport models.Courtesy of BMW Motorrad
How far ahead do motorcycle companies look?
The speed of change is increasing, and will never go back. Technologies are important for us. In the 2018 self-riding R 1200 GS concept, building a riderless bike was not the point—it's that with new technology, both safety and performance can be increased. Then the motorcycle can teach you, for example, how to safely go faster through the curves.
Who buys BMWs today?
The sweet spot is about 40 to 50 years of age right now, especially for those buying a premium product. The G 310 is our younger entry point.
How will BMW bond with future buyers?
By gaining the attention of young people—for example, 14 to 16 years old—through social opportunities, we can build relationships that will translate into sales and brand loyalty later. In this case we are not only talking about the product, but transforming BMW into an "experience brand." By engaging with riding camps, music, lifestyle events, and clothing, we can attract young people and keep them engaged. We are also interested in bringing out an urban mobility product for young people within five years—but it won't be a "me too" product or another 125cc.
Along with offering two G 310 models, BMW is reaching out to younger riders through social opportunities, and by transforming BMW into an "experience brand."Courtesy of BMW Motorrad
How is the BMW brand evolving?
Worldwide, the transformation from a pure transportation product to a leisure product is well underway. We are turning BMW to an experience brand. For example, through various GS rider training schools, we have reached thousands of riders and combined the experience of riding a motorcycle with an emotional experience.